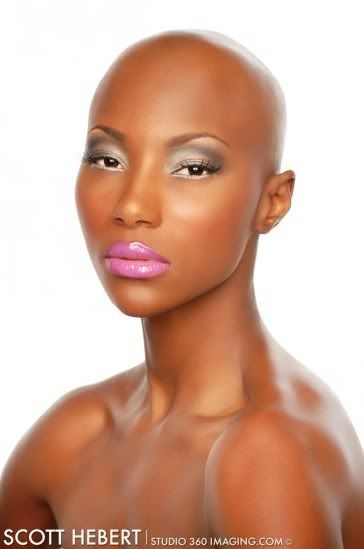 http://www.modelmayhem.com/669491
http://twitter.com/Tcomodel
In watching the career of sensational super model Tico Armand grow, I would have to say that by far she is the new Grace Jones of this era. And what is so amazing to me is that this is only the beginning of greatness in her career as a model. She has shot with noted and very talented fashion photographers such as Jerris Madison, Elvis Piedra, Laretta Houston, Scott Hebert and many other awesome photographers as well. With an amazing bone structure, Tico has a face that is a canvas for pure unadulterated beauty. Not only an amazing beauty model, but Tico pulls off outstanding poses, shapes, and forms with every shoot which is a photographers dream. I myself can not wait to shoot with her, and we all know that time is coming soon. Today we had the pleasure of Speaking to the Haitian Sensation and she agreed to do a short interview with yours truly hope you guys enjoy. Be blessed and always remember "You Have The Right To Be Blessed & The Right To Be Exclusive"
Tico Armand Interview "The Haitian Sensation"
By Celebrity Photographer Calvin Evans
A Haitian Queen Scarred but STILL in the RACE ♥
Tico Armand
I am the PRESENCE of the Voiceless. A mere reflection of Unity and LOVE.
Tico Armand
Q: Mrs. Armand tell us about your background where are you from, how has that influenced your career as a model?
A: First and foremost I would like to thank you for such an opportunity where you feel that my life is inspiring enough that you would want to share it with the world. I am Haiti; I don't like to say I'm from Haiti because my country is something that lives from within. Born to a family with little to nothing and my parents just having my sister and myself made me want to strive for greatness even as a little girl. My background and upbringing is a great influence not just in my modeling career but in life in general. I'm given the opportunity to be whatever I could possibly dream of being. What else could a little girl ask for? America did not promise it would be for free however the opportunity is always there. With the state that the Haiti is in right now and the bad media that we have always gotten I feel that I owe it to my country to shine with every image that is displayed of me.
Q: What do you enjoy the most about modeling is this something you have always done?
A: Wow, what a question!! I'm going to be honest here and say that I don't mind being the pink elephant in the room and that is why modeling is such a great passion. There is not a thing under the sun that I don't enjoy about modeling. Even the long hours doesn't bother me because I never consider modeling as work. I simply see it as doing what I love and the longer a shoot is the merrier. Modeling was not something that I had always done. At a very young age I knew that I loved getting attention without actually denouncing it, lol. As I grew older I began to understand that word "presence," how I had plenty of it and learned to use it to my benefit.
Q: So many of us know Tico the model but who is Tico as a person
A: Very good question because many seem to think that when they meet me in person they are meeting this intimidating mannequin that never smiles when in fact I am the total opposite. You have Tico the model and you have Nathalie the person behind it all. I am such a timid and humbled individual. I'm a very easy going person with a goofy personality. I love to cook, write, sing and I could dance the night away. Oh and please let's not forget I love to play dress up even off the cameras, lol. One thing I will say that Tico and Nathalie share is the love for humanitarian work. I am co-founder of a nonprofit organization called Models for Afrika which I am very proud of and you will hear a lot about in the near future.
Q: So Mrs. Armand you have inspired many people with amazing photo's as a model who is it that you are inspired by?
A: Many had to have been of inspiration to me in order for me to have been of inspiration to others. My inspiration in this industry is people such as Linda Evangelista, Tyra, Elle Macpherson, Laetitia Casta, Iman, Grace and Naomi just to name a few. Naomi being the first black model to cover French Vogue, that speaks volume, she owns the runway and every other model follow.
Continue Reading Full Interview: Refer to Home Page of this blog