Dine Magazine China Grill from LaFrance Films on Vimeo.
Angelica Kitchen - 300 East 12th St, 212-228-2909
Forget the fact that the food is good for you, Angelica's has some of the best tasting vegetarian cuisine this side of the Hudson and then some. Suggestions: try one of the daily specials and bring your own wine
www.angelicakitchen.com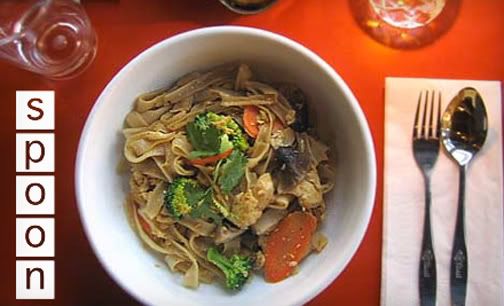 Spoon | Thai Restaurant 768 Marietta Street, Atlanta - (404) 522-5655
If you're craving some delicious Thai food, then today is your lucky day. Spoon, located at 768 Marietta St. or 749 Moreland Ave. in Atlanta, is offering a Groupon for 50% off ($20 for $10) for today only. If you purchase, the coupon doesn't expire until February 18th. Spoon was voted Best Thai Restaurant by the Sunday Paper in 2007 and also by Creative Loafing last year.
www.spoonatlanta.com