Photographer Calvin Evans Photo Shoot For VH1 Reality TV Show
What Chilli Wants: www.vh1.com | www.calvinevansphotography.com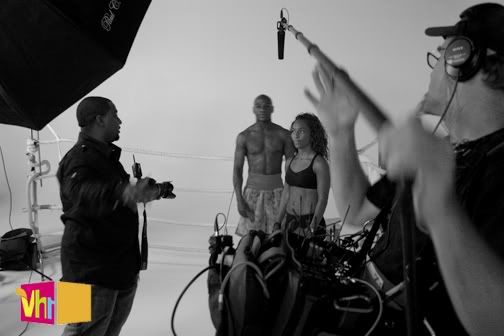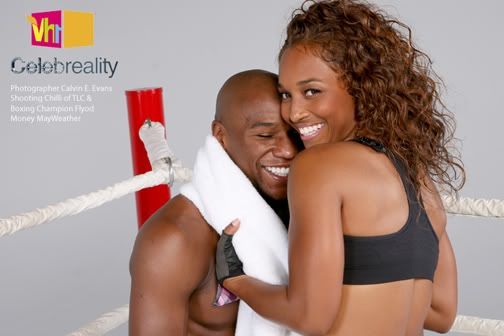 Calvin's Thoughts on Chill & MayWeather Photo Shoot
The pressure of major productions can be a lot to deal with. The truth of the matter is that
the world only see's the finished product. However there is a lot that goes into producing a finished product. And even then when it's all said and done the complete & finished product
is all that matters. "Consistency and Execution of Task"
I started off shooting photography in a high school cafeteria, snapping shots of my peers eating lunch, stuffing their faces with pizza, pinching butts, making funny faces & noises, kissing in the hall and getting caught. Looking back at each photograph brings back many funny memories while embracing all those awkward adolescent moments in life...
At the time I was shooting with those little yellow disposable cameras you get from Walmart.
At the time I never imagined photography to become a career. I was always an artist, but I never thought it would manifest in the form of photography because I wanted to be a painter. Back then I was just doing photography for fun and to get a good laugh out of my friends. However none of my peers could have ever told me that I would be shooting the celebrities & stars in the future.
They definitely could not have told me that I would be shooting my 8th grade lunch room crush Chilli Rozonda Thomas later in life because I would not have believed them.
Amazing how God works because here I am now 10 years later in life and the same woman I day dreamed about and got put out of class for is a vivid reality in front of me and I'm working for her??? And she looks exactly the same as she did when I was in middle school??? Can we Say "WOW Amazing"
Sometimes I pinch myself to see if I'm still day dreaming from back in the day! Well if so I thank God for waking me up from my day dreaming to bring me into my reality living because life thus far has been a pure blessing.
Grammy award winning singer Chilli Rozonda Thomas of TLC is in front of my camera. I had to blink my eyes twice before I took a photograph to make sure I was not sleep walking. And of course I respect Floyd "Money" MayWeather he is like the Muhammad Ali of our time. Then to top it all off I am working for Vh1 "talk about surreal life" blessings on top of blessings" and I was and still am truly grateful for the opportunity I earned to work with such great people in life.
For years I have confessed blessings over my own life and my family & friends lives as well.
And now I feel as if I'm walking in the days where the seeds that had been planted long ago
are now ready to harvest in full bloom. Many would like to think that prosperity is over night process. But I'm here to tell you... that it is not, it's a life long process, it's nothing magical at all. "It's More so about consistency, determination, and trust in God more than anything" To me that spells prosperity.

Who Was Responsible for Putting This Photo Shoot Together
A great publicist by the name of Christal Danielle Jordan of Enchanted PR Group. Christal gave me a chance when no one else would, this woman believed in my talents even when I was nervous trying not to show it with all the big fancy VH1 camera's and microphone attachments around.
Honestly I felt like the small frie of the production at that time. But I got use to it all quickly because I had no choice but to produce what was asked of me at that time. Truth be told some of the production lingo I didn't even understand. "I would just agree and say yeah ok or great" LOL from my years of working on productions with well known set designer & art director Tim Barrett I was able to manage to comprehend a few terms here and there.
The main thing I learned from this shoot is that many people try for years because they have a fear of becoming. At some point in life we must release any and all inner fear and BECOME what we were destine to be and what God has called us to be. "And that is GREAT"
Photographer Calvin E. Evans
www.calvinevansphotography.com
ENCHANTED PR
Christal Danielle Jordan
enchantedpr@gmail.com